POPI KROUSKA

---

first aid blankets

April 2017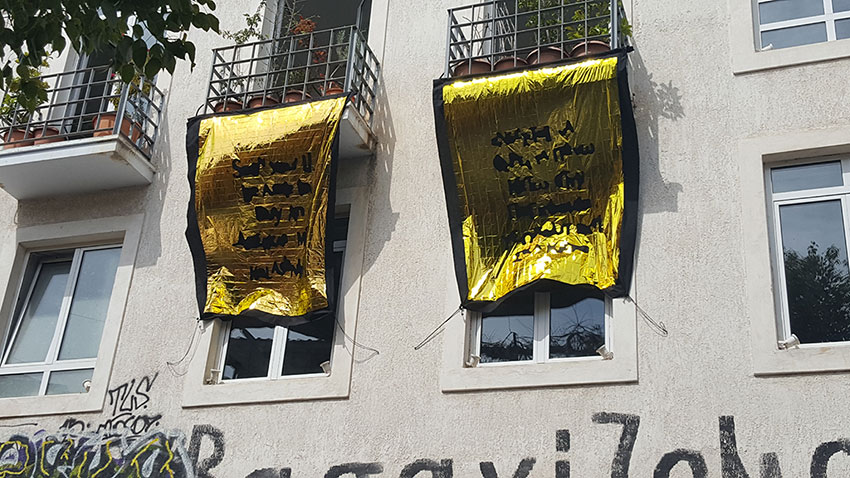 THE TEXTS I WROTE ON THE "FIRST AID BLANKETS"…. ONLY THEIR TRACES REMAINED…. THEY COULD BE LOTS OF THINGS…

THEY ARE MY ANGER, MY DENUNCIATIONS, MY VIEWS….

ALL THIS FOR WHITCH THERE IS NO SPACE… ALL THIS THAT YOU MAY BE THINKING TOO… THAT YOU MIGHT WISH TO WRITE YOURSELVES…

---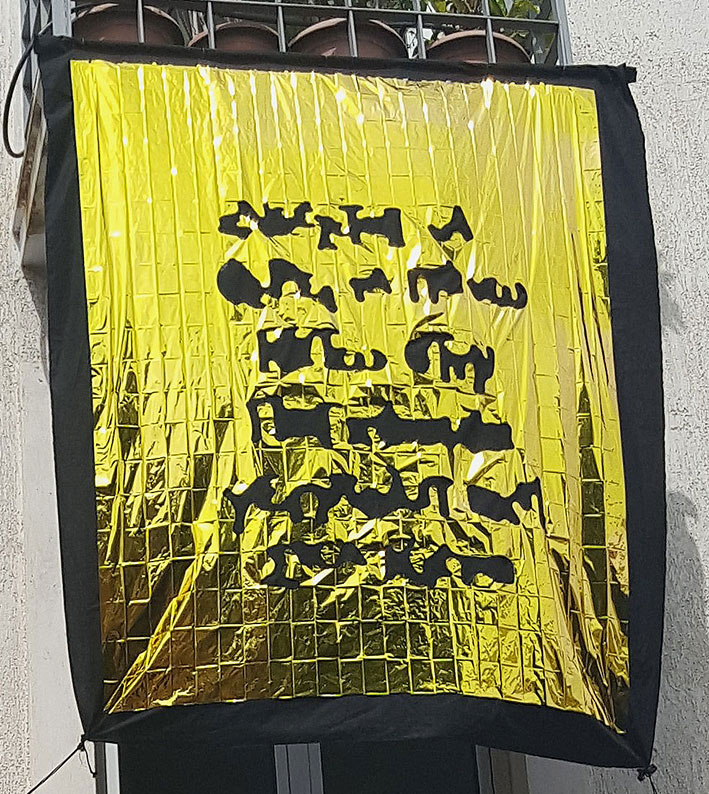 A space blanket (also known as a Mylar blanket, first aid blanket, safety blanket, thermal blanket or weather blanket) is an especially low-weight, low-bulk blanket made of heat-reflective thin plastic sheeting. Their design reduces the heat loss in a person's body which would otherwise occur due to thermal radiation, water evaporation, or convection.
First developed by NASA's Marshall Space Flight Center in 1964 for the US space program.

'Blankets' designed for spacecraft keep refugees warm.
Τhey have appeared en masse most recently in images of migrants and refugees attempting deadly crossings of the Mediterranean Sea to reach Europe.
---
"First aid blankets" were presented from April 3/2017 until April 25/2017,
at the facade of the building at Taki 14, Athens, Greece.